Spring break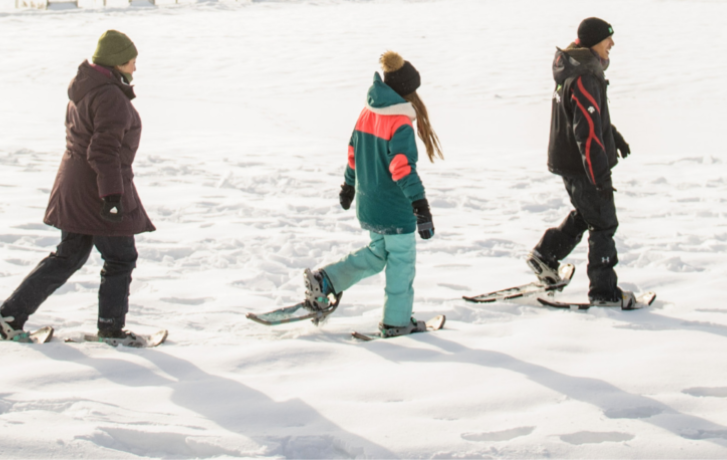 Loan of cross-country skis and snowshoes
For a third year, TOHU is offering the loan of cross-country ski and snowshoe equipment, allowing Montreal families to enjoy parc Frédéric-Back. With its two marked trails totalling 7.5 km, this park, unique in North America, is without a doubt the destination for outdoor activity in the heart of the city. A great opportunity to learn about these popular sports! In order to respect sanitary measures, registration is mandatory to borrow equipment. Parc Frédéric-Back is also accessible to those who have their own equipment.
The loan of cross-country skis and snowshoes is accessible only to residents of the island of Montreal and is part of the Active Park initiatives, a program powered by Sport et Loisir de l'île de Montréal (SLIM) and made possible thanks to the financial contribution of Kino-Québec and the Ministère de l'Éducation, in collaboration with the City of Montreal.
Ten time slots available per day, between 10 am and 4 pm.
Family bubbles for up to 7 people.
Book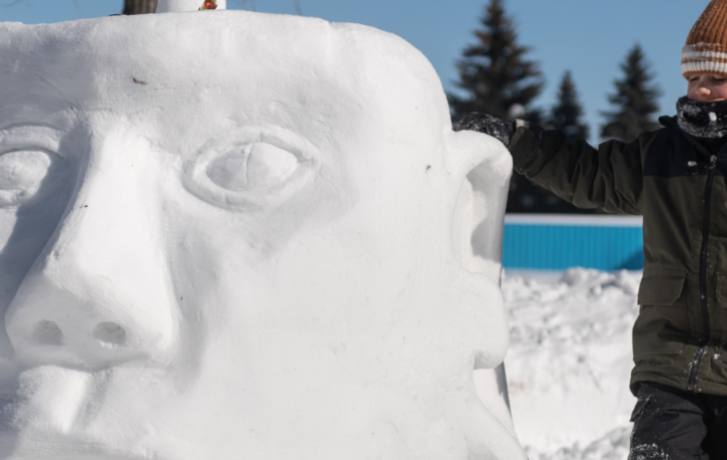 Free snow sculpting activity
For the first time, TOHU is offering free snow sculpting activities in its public square. It's the ideal opportunity to let your creativity run wild while you create a short-lived work of art. Families can thus practice this unique art form that allows them to enjoy the joys of Quebec's winter. A pre-moulded block of snow and a few disinfected tools will be made available to participants. The free snow sculpting activity is accessible only to residents of the island of Montreal.
As a loyal partner of TOHU's spring break, Télé-Québec is pleased to join the initiative and will offer families from all over Quebec a contest related to the activity, on SQUAT. All the details of the contest will be available as of February 28th on squat.telequebec.tv.
3 slots of 90 minutes each: 10:00 am, 12:30 pm and 2:30 pm.
Maximum of 10 family bubbles of 2 to 5 people per slot.
Book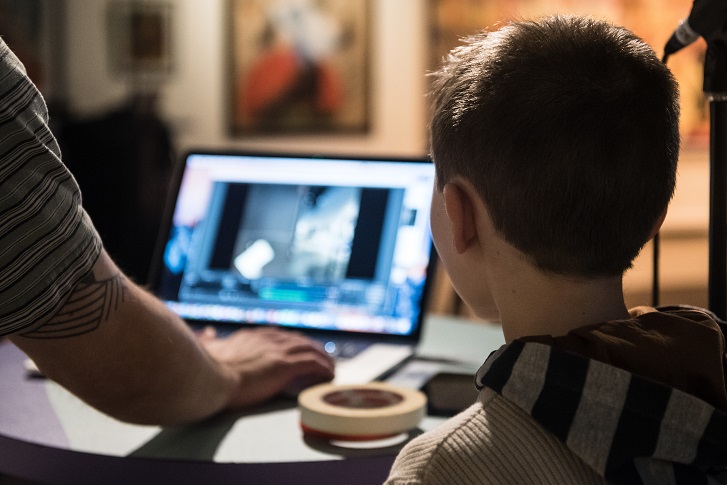 Clown art workshop
Who says spring break at TOHU, inevitably says initiation to the circus arts! This year, TOHU is offering an online clowning workshop allowing families to discover this art form. Through a series of fun exercises, animator Philomène Lévesque Rainville will bring out the little and big buffoons in you.
It is suggested that you put red makeup on the tip of your nose or that you purchase a clown nose beforehand from our online boutique.
Monday, March 1st at 11 am and Wednesday, March 3 at 11:00 am and 1:30 pm.
Lasts 45 minutes. 20 people maximum per workshop.
Book